Earlier this year, Team IMPACT proudly announced our partnership with Boston Private, a leading provider of wealth management, trust and private banking services. Shortly after, we learned that several Boston Private's employees had a Team IMPACT experience while in college. This month, we sat down with Scott Blumenthal, former Tufts University soccer player, to hear about his relationship with Matt, a very special 7-year-old battling a rare heart defect.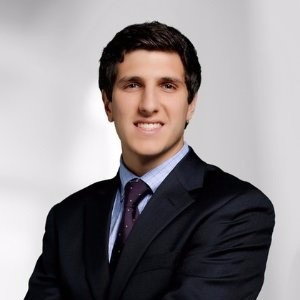 Tell us a little about your role at Boston Private.
I serve in a strategic capacity at Boston Private, working closely with our President on Mergers & Acquisitions efforts for the firm, as well as business development and other key initiatives. I love the combination of analytics and personal interaction that is critical in my role, especially in the team environment for which Boston Private is known. Having started as an intern and since progressed from the Rotational Development Program to my current role, Boston Private has afforded me  great opportunities for growth.

How did you first get involved with Team IMPACT?
I learned about Team IMPACT during my junior year at Tufts University, where I played on the Men's soccer team. I was incredibly impressed with the organization and its mission and reached out to see how our team could get involved. We were matched with a very special 7-year old boy named Matty, who was battling a rare heart defect. He immediately became a key part of the team, and we always looked forward to him and his family joining the team at practices and on game days.

What was the most meaningful takeaway from your experience with Team IMPACT?
The most meaningful takeaway from my experience was how positive our teammate Matty was each day. Despite his condition, and being in and out of the hospital regularly, each day he'd show up to games and practices with a big smile on his face, excited to be a part of the action. This provided my teammates and I a much deeper appreciation for the opportunity we'd been given to play soccer in college.

How has participating in Team IMPACT helped you overcome some of your biggest challenges?
My experiences with Team IMPACT provided me a very unique perspective. No matter how daunting or stressful a challenge I may face at work or in my personal life, it doesn't compare to Matty's life-threating battle, during which he showed extraordinary levels of courage and determination. This outlook has helped me each day and taught me to keep fighting despite any obstacles I may face.

What does the Boston Private/Team IMPACT partnership mean to you and what are your hopes for the future of the partnership?
I was thrilled to continue my involvement with Team IMPACT as a Boston Private employee. Through my time with these organizations, I've experienced the high importance that both place on core values such as teamwork, community giving, inclusion, and personal growth, which have been equally important to me throughout my life. I am confident that the synergies from this partnership will produce great results in pushing toward a common goal and in furthering Team IMPACT's mission, and I am excited to be a part of it.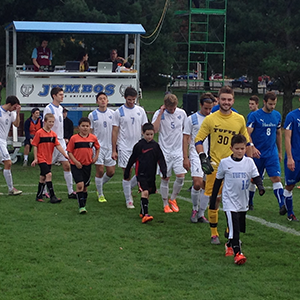 About Boston Private: 
Boston Private is a leading provider of fully integrated wealth management, trust and private banking services. For more than 25 years, Boston Private has taken a highly personalized approach to serving the complex financial needs of individuals, families, business owners, private partnerships, nonprofits and community partners. Boston Private is also an active provider of financing for affordable housing, first-time homebuyers, economic development, social services, community revitalization and small businesses.
Headquartered in Boston, Boston Private has offices across the U.S. including Boston, San Francisco, San Jose, Los Angeles and Palm Beach. Private banking and trust services are provided through Boston Private Bank & Trust Company. Wealth management services are provided through Boston Private Wealth LLC, an SEC registered investment adviser and a wholly owned subsidiary of Boston Private Bank & Trust Company.
Boston Private Bank & Trust Company is a subsidiary of Boston Private Financial Holdings, Inc. (NASDAQ: BPFH).
For more information, visit bostonprivate.com