Lynn LaRocca, LICSW
Case Manager, West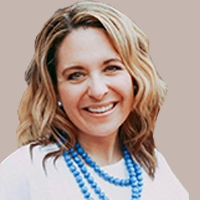 Name: Lynn LaRocca
Title: Case Manager
College: Stonehill College
Major: Criminal Justice and Psychology
Grad School: Rhode Island College, LICSW
College Sport: Equestrian
Hometown: Syracuse, NY
Current Home: Annapolis, MD
Favorite Athlete: Mia Hamm
BIO: 
Lynn LaRocca joined Team IMPACT in May 2018 and serves as the Case Manager for the West Region.  In her role, she facilitates and strengthens relationships and communication between families and matched college teams.   

Prior to joining Team IMPACT, Lynn spent over 6 years as a pediatric clinical social worker at Hasbro Children's Hospital in Providence, Rhode Island. Most recently, Lynn worked as a pediatric oncology social worker.  She provided supportive counseling related to adjustment to illness, impact of diagnosis and treatment on typical-life, and grief and loss guidance to children and families.  Lynn is a proud mom to two children – who love all sports, being beach bums, and exploring their new city. 
When asked the question, "Why Team IMPACT?" Lynn said:
Team IMPACT provides a unique opportunity to change lives by helping others form relationships and build community. I enjoy the opportunity to improve the quality of life for children battling serious and chronic illnesses while also watching student-athletes develop and flourish.