Northern California Region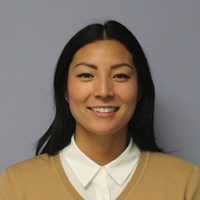 In 2016, Team IMPACT opened its Northern California regional office. Kathleen Pedrosa serves as the Northern California Regional Director, and devotes her time to expanding Team IMPACT's footprint by forging strong relationships with the region's medical and collegiate communities, and generating philanthropic support to achieve our bold vision for the future.
To learn more or get involved, contact Kathleen at: kpedrosa@goteamimpact.org or (408) 688-7244

Northern California Board of Advisors:
Bill Carlile

Bill Carlile joined Ridgecrest Capital Partners in early 2015. Prior to RCP, he spent five years with Morgan Stanley in the firm's equity research division as a sell-side analyst. There he worked with the firm's medical technology and semiconductor teams conducting fundamental research and providing advisory services to institutional clients on public equities primarily in the healthcare and technology sectors. During his tenure there, those research teams consistently achieved top accolades in the Institutional Investor Research Team Survey, The Wall Street Journal and other highly regarded industry publications.  In 2012 Bill joined Alchemy Networks to direct corporate strategy and finance. Alchemy, a Google seeded digital media startup, produces, aggregates and optimizes digital content for online and mobile platforms. At Alchemy Bill also led capital raising initiatives and directed a corporate restructuring that succeeded in reducing the company burn rate while also accelerating revenue growth.  Bill grew up in the Bay Area before attending Middlebury College where he earned a double major in Economics & Philosophy while also playing on the football and lacrosse teams.

Brad Triebsch

Mr Triebsch is a graduate of Saint Mary's College of California and attended law school at the University of San Francisco. Mr. Triebsch is a fourth generation Central Valley native and maintains strong business and political ties to the region. He serves on several public and private boards including the UC Merced Foundation Board of Trustees, Fresno State's Lyles Center for Entrepreneurship, The Stockton Business Council and nationally on the Board of Governors for the Small Business Investor Alliance (SBIA)-the trade association for SBIC's.

Currently is a Managing Partner at CVF Capital Partners and contributes over 25 years of experience in taking companies from concept to a successful exit. Prior to co-founding CVF, Mr. Triebsch served as a public finance investment banker for Westhoff, Cone and Holmstedt. Previously, Mr. Triebsch worked with former Los Angeles Dodger personnel on a successful turnaround for a sports medicine company. Mr. Triebsch also co-founded and was President of ConVault Mid-Atlantic, Inc., an Inc 500 environmental manufacturing firm. Early in his career, Mr. Triebsch worked for a boutique investment banking firm called First Chesapeake Capital and on Capitol Hill as an aide to Majority Whip Tony Coelho (D-CA). 

Brendan Cronin

rendan Cronin is an experienced restructuring consultant with Arch + Beam Global Advisors.  Prior to Arch + Beam, he was worked in credit and loan origination roles for several middle market commercial banks. His broad experience with various industries allows him to be a valuable contributor for restructuring companies.   His analytics expertise focuses on helping companies optimize their sales, finance, operations, and organizational capabilities to drive increased productivity and margin improvement.  He has worked across many industries including manufacturing, professional services, distribution, food & wine, technology, construction, financial services, healthcare, consumer products, government, and utilities.  
Mr. Cronin holds an M.B.A. from Notre Dame de Namur and B.S.B.A. from Saint Louis University, where he was the captain of the rugby team. Mr. Cronin currently serves as President for the Northern California Commercial Finance Association board of directors.  

Heather Sager

Heather M. Sager is a member of the Labor and Employment group and serves as Administrative Shareholder at Vedder Price. Ms. Sager concentrates her practice in the areas of labor relations and employment with a focus on management-side representation in single-plaintiff, multi plaintiff, and collective and class action litigation in the context of wage and hour disputes, wrongful termination, harassment and discrimination before state and federal courts and administrative agencies.
She has served as lead counsel in numerous state and federal class, collective and representative actions, supervising fact investigation, discovery, certification and summary judgment briefing and argument, pretrial and settlement strategy, and notice proceedings.
Ms. Sager attended Wake Forest University and Fordham University School of Law where she served on the editorial board of the Fordham International Law Journal. She was also a volunteer mediator at the Bronx Civil Court, one of the founding members of the Fordham University School of Law's Battered Women's Clinic and a recipient of the Murray Public Service Award. 
The Legal 500 United States guide recommended Ms. Sager in the Labor—Management Relations category in 2017, the Labor and Employment—Labor and Employment Disputes (including collection actions): Defense category in 2016 and 2017 and the Labor and Employment—Labor and Employment Litigation category in 2015.

Jennifer Doyle

Jen Doyle is currently the Director of Marketing at Business Capital, a commercial finance firm headquartered in San Francisco. With the company for nearly 10 years, she is responsible for overall marketing and public relations strategies, the design and content of all print and online materials, including the company website.
Her background experience in public relations and marketing includes new business development, marketing, and community relations for a youth soccer program based in Richmond, Virginia; public relations, marketing and event planning with Daimler-Benz AG, a German motor vehicle and technology company based in New York City; and public relations, marketing and copywriting for ITT Sheraton Corporation, a leading international hotel company based in Boston. 
Jen graduated with a B.A. from the College of the Holy Cross in Massachusetts, and studied for her M.S. in Communications at Boston University. She is married with four children and resides in Lake Tahoe and Marin Counties.

Lindsay Holt

Lindsay Holt is founder and director of the San Francisco Bay Area chapter of Dec My Room. She has created successful relationships with both of the premier children's hospitals in the Bay Area: UCSF Benioff Children's Hospital San Francisco and Lucile Packard Children's Hospital Stanford. Since September 2015, she has overseen more than 150 room "decs" for children hospitalized long term at both hospitals. Previously, Lindsay and her husband launched a start-up called NagTags, and she is the holder of a U.S. Patent for the product. Lindsay was a passionate fundraiser for her daughter's high school, co-chairing multiple gala fundraising events and generating over $600,000 in revenue.
Lindsay has a B.A. from UC Santa Barbara, and studied for a year at the University of Bordeaux, France. She started her career at an advertising agency in Paris. Lindsay is an accomplished (and now retired) equestrian polo player.

Lee Shodis

Terrell Jones

Terrell Jones, the founder and CEO of the T Jones Group, LLC has been involved in professional sports as a coach and consultant for over 20 years. In December 2006 Terrell was hired as a sports consultant for the law firm Matheny, Sears, Linkert, & Jaime LLP, in the firm's sports agency department. During his time at Matheny, Sears, Linkert, & Jamie, Terrell was responsible for signing six NFL players and one NFL assistant coach as clients. He has successfully negotiated endorsement deals and sponsorship deals with major corporations and local businesses to support foundations founded by the firm's clients.
Previous to his stint at Matheny, Sears, Linkert, & Jamie, Terrell was the Director of Strength and Conditioning for San Jose State University athletics. His duties included supervising a four-person strength and conditioning staff, implementing and designing strength and conditioning programs for 16 intercollegiate athletic teams. Under his tutelage 5 athletic teams qualified for the postseason during the 2006 collegiate athletic seasons in their respective sports, including a New Mexico Bowl victory by the Spartans football team, the team's first bowl appearance and win in 16 years.

Terrell joined the Spartans after spending eight NFL seasons with the San Francisco 49ers and the Tampa Bay Buccaneers. In March of 2005 he joined the Buccaneers coaching staff as the assistant strength and conditioning coordinator, the same year the Buccaneers were the NFC South Divisional Champions. In the beginning of 1999, he was named the Forty-Niners' assistant strength and conditioning coordinator and was promoted to Strength Development Coordinator in November of 2000. His time with the Forty-Niners included three NFC Divisional Championships and one NFC Championship game appearance. While with the Forty-Niners and Buccaneers, he designed individual strength training programs, supervised conditioning drills, implemented nutrition programs, and worked with the medical staff in the rehabilitation of athletes. Terrell began his coaching career in 1997 as strength and conditioning intern for the San Francisco 49ers.
In September 1997, he accepted the position of strength and conditioning coordinator at San Jose City College. At the local community college, he designed, implemented and supervised all in-season and off-season strength and conditioning programs. Terrell has also worked with the Chicago Cubs during spring training and the San Jose Sharks' during their preseason mini-camps. He has also worked with The United States Olympic Committee, and has been a guest lecturer at San Jose State University, San Francisco State University, Santa Clara University, and The University of Calgary. The native of Duluth, Minnesota, is a 1998 graduate of San Jose State University who majored in Kinesiology with a concentration in movement science. He has many areas of expertise including general and specific training, cardiovascular conditioning, plyometerics and speed development. He also has a degree in Industrial Security he completed during his nine years in the U.S. Air Force.

Terrell is currently on the Business Development staff for Hand Picked Capital and Virtual Fantasy League. Previously he was the Director of Business Development for Secret Golf, marketing consultant for PhenOH, and for Fankave.

Lynne Longmire

President Global Business Development Lynne brings 25 years of marketing and sales experience. She owned and operated her own sporting goods store which was focused on team sales from 1985 thru 1995 servicing 96 teams including the Walnut Creek Aqua Nut Gold Medal Olympic team. In 1995 Lynne transitioned into professional sports by becoming the Director of Business Development and Marketing for Oakland Football Marketing and the NFL Oakland Raiders. She secured a 19 million dollar deal for the naming rights to the Oakland Coliseum. After a 3 year tenure with the Raiders Lynne was offered a position with NxNetworks as the Vice President of Global Sales and Marketing working with AT&T, PacBell, Alcatel, Lucent, and Ascend Communications. She signed Excite@Home, NxNetworks largest account on record. After her success in the global market Lynne went into venture capital raising money for start-up companies in the Silicon Valley, and directed her interest in the areas of sports and entertainment, high tech and medical, while evaluating real estate development opportunities. In 2006 she became the Director, New Partnership Ventures with the NBA Golden State Warriors. While at the Golden State Warriors Lynne managed to sell one of the largest sponsorship contracts in the organization, and has grown her corporate business relationships while engaging in opportunities with large Fortune 500 companies. Lynne went on board with Redbox in June 2012 as Director of Business Development Redbox tickets. She was responsible for developing partnerships for ticket allocations with promoters, venue owners, and ticket inventory owners. In her year contract she closed business with NBC Universal Studio's, MLS, PAC-12, NBA, San Diego County Fair, Philadelphia Museum, and other colleges and venues. Lynne opened her own sports and entertainment company, Alpha 8 Entertainment, a multi platform marketing firm that offers a host of services that are diverse and wide range with a focus on; distribution strategies, sponsorships, naming rights, social media promotions, digital campaigns, hospitality and corporate responsibilities. Currently, Alpha 8 has secured a partnership with a unique and innovative technology that offers facial recognition, real time analytics, digital advertising across all platforms, interactive consumer access, in venue, and mobile marketing, as well as, measurable results for clients.
Lynne attended St. Mary' College of California. She resides in Danville California, and has three daughters.

Giuliana Milan

Co Founder Alpha 8 Sports Marketing & Entertainment Giuliana specializes in sports, marketing and PR. She interned during college at Anschutz Entertainment Group (AEG Worldwide) in the sports and entertainment division creating promotion opportunities, and building excel sheets for clients. Her focus was building a client list for the NBA World Champion Los Angeles Lakers, the Los Angeles Clippers, and the Los Angeles Kings. In 2011 Giuliana was offered the Brand Integration Sales and Marketing Planner at NBC Universal located in San Francisco where she utilized her talents with creating and designing digital and media campaigns for clients like; Honda, Lexus, McDonalds, Bank of America, Cisco, Starbucks, Jack-in-the Box, Toyota, and several other top brand names. Her duties also include building proposals for event like; the US Open, America's Cup, 2012 Olympic Games in London, Super Bowl, The San Francisco World Champion Giants, as well as, learning the media side of TV development. In 2012 Giuliana spun off starting her own business, Alpha 8 Entertainment, a sports and marketing entity that offers a host of services from distribution strategies, sponsorships, naming rights, social media and promotions, digital campaigns, hospitality, and corporate responsibilities. Her knowledge of the sports world combined with her contacts has made her transition seamless. Alpha 8 Entertainment, is a multi-platform marketing firm that offers a host of services that are diverse and wide range with a focus on; distribution strategies, sponsorships, naming rights, social media promotions, digital campaigns, hospitality and corporate responsibilities. Currently, Alpha 8 has secured a partnership with a unique and innovative technology that offers facial recognition, real time analytics, digital advertising across all platforms, inter active consumer access, in venue, and mobile marketing, as well as, measurable results for clients
Giuliana graduated in 3 and half years from the University of San Diego and holds a degree in Business Administration. She attended college on a full athletic soccer scholarship. She played on our Regional and National Team for 6 years. Giuliana was named as one of the top 25 recruits for 2006 in Soccer Magazine, and Soccer Buzz. Giuliana played Semi-Pro for the San Diego Sea Lions, and in her first season was named to the All-Conference. Giuliana also played for the San Ramon Breeze Professional Soccer Team. She has continued to keep her deep roots in the soccer world, and works with several professional athletes, and professional teams.