Southern California Region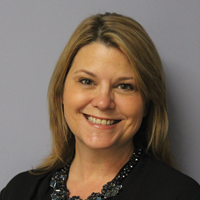 In 2015, Team IMPACT opened its first regional office in Southern California. Pamela Sullivan serves as the Southern California Regional Director, and devotes her time to expanding Team IMPACT's footprint by forging strong relationships with the region's medical and collegiate communities, and generating philanthropic support to achieve our bold vision for the future.

To learn more or get involved, contact Pam at psullivan@goteamimpact.org or (310) 405-2208.
 
TEXT
Southern California Board of Advisors:
Greg Dobbs

Selected by the Seattle Mariners out of the University of Oklahoma in 2001, Greg Dobbs enjoyed a 10-year big league career playing for the Mariners, Phillies, Marlins and Nationals. Greg is a 2008 World Series Champion with the Philadelphia Phillies and set the Phillies all-time pinch hit record during his 4 year tenure in Philadelphia. A Los Angeles native, Greg is currently an insurance advisor for Parq Advisors in Beverly Hills. Greg lives in LA with his wife, Heidi—a UCI soccer standout—and their two children, Taylor and Brady.

Scott Sullivan

As former captain of Drake University's football team, Scott Sullivan is thrilled to see a TI teammate on his alma mater's team. He understands the benefits of the program not only for the children and families but for the student athletes and coaches as well. Scott works for Insight Investments, LLC, a firm active in local philanthropy and a Team IMPACT sponsor.

Stephanie Argyros

Stephanie Argyros is President and CEO of the Argyros Group and a dedicated philanthropist who gives much of her time to various charities and organizations. Recently, Stephanie launched WEDay Los Angeles and serves on a variety of boards, including CHOC Children's Hospital. Stephanie is also busy raising three wonderful future community leaders.

Andrew Jones

Andrew Jones is a respected leader in the healthcare industry.  As Senior Vice President, for Masimo, a global Medical Technology company, Andy works nationally with healthcare professionals caring for medically fragile children.   He is an affiliate with the Pediatric Complex Care Association and an industry consultant for the Med Group National Ventilator Providers network.  Andy resides in San Diego with his wife Tina.  Their two children attend TCU and Michigan State University.

Tanner Eriksen

At ten-years old, Tanner Eriksen pitched to Tony Gwynn in a commercial for Sports Illustrated's magazine SI for Kids. Tanner went on to earn a scholarship at USC graduating with a communications major before being drafted by the Chicago Cubs in 1997. Currently, Tanner works for the Preferred Hotel Group managing relationships with some of the nation's most distinctive hotels and resorts. He resides in Newport Beach with his wife, Samantha, and their two sons.

Tony Parrish

Tony Parrish is in the University of Washington Hall of Fame and played nine seasons in the NFL. Drafted by the Chicago Bears, Tony was with the Dallas Cowboys and San Francisco 49ers where he was an Associated Press All-Pro in 2003 and the 49ers' All-2000s team. Off the field during his NFL career, Tony was involved in numerous charities and hosted 'Tuesdays with Tony' at UCSF Children's Hospital where he interacted weekly with ailing teenagers.

Craig Gibson

Craig Gibson parlayed his success on the USC football field into a coaching position before moving on to a successful career in insurance and risk management in Orange County. He sits on the board of numerous charities and is in charge of the Ronnie Lott IMPACT Trophy event honoring the collegiate defensive lineman who shows the best character on and off the field. Craig lives in Newport Coast with his wife, Ellen, and two children.

Kate Hamilton Svendsen

Kate Hamilton Svendsen is the proud mother of four student athletes. Her family founded the Newport Sports Museum to promote youth involvement in organized sports by bringing in athletes to mentor kids to stay in school and stay off drugs. Kate and her husband, Bob, have been instrumental in cultivating our board and opening doors in the community.

Mike LaRue

Mike LaRue is a former collegiate baseball player and actively involved in the Orange County Young Executive (OC LEAD) organization. Mike is also a founder of Ignite Franchise Group—a company positively impacting communities by helping entrepreneurs prosper through purpose-driven franchising.

Jason Brennan

Jason Brennan owns Orange County's premier multi-sport sports complex offering a broad range of programs for athletes, coaches, and families. Jason is also the cohost of Angel Talk, the call-in show following Angels home games for "getaway" games. Jason joined the broadcast in 2011. The broadcast takes place in from the Angels Radio studios in Angel Stadium and features live interviews, opinions, and callers.

Darren Menaker

Darren Menaker is a Principal at Bernstein Private Wealth Management where (for the past 14 years) he has been providing investment and wealth planning advice to wealthy individuals and their families as wells as foundations and endowments. Darren is a sports enthusiast who does a lot of philanthropy and so getting involved with Team Impact was a logical fit. Darren resides in Los Angeles with his wife and son.

Michelle Rubin

Born and raised in Los Angeles, Michelle Rubin is vice president at Regional Properties, Inc., a Beverly Hills based Real Estate Development Company.  In her role, she's involved with the development and construction of the commercial and retail properties, including overseeing the management of about one million sq. ft. of company built and managed projects. Prior to joining Regional Properties, Ms. Rubin spent 14 years as a corporate meeting and event planner. She is active in numerous philanthropic endeavors, including chair of the National Athletic Council of her alma mater, George Washington University.

Dr. Hillary Goldsher

Dr. Hillary Goldsher possesses a unique combination of education, experience and expertise in both the mental health field and the business arena. She earned both a doctorate in clinical psychology as well as an MBA from the top notch Kellogg School of Management at Northwestern University. She began her career in corporate America working for Baxter Healthcare. About 15 years ago, she passionately pursued her doctorate in clinical psychology and has been serving clients in this capacity for over a decade in her Beverly Hills private practice while still maintaining her work as a consultant in the business sphere. She appears regularly on CNN, FOX news, Dr. Drew podcast and content appears in The LA Times, yahoo.com, Huffington post, self.com and others.

Mary Power

Mary Power earned a Bachelor of Arts degree in sports psychology from Oregon State University and held various positions at the Global Information Company, J.D. Power and Associates (JDPA) for more than half her life. During her tenure with the firm, Mary was responsible for all phases of syndicated satisfaction studies conducted in the US and European region in Global Travel and Hospitality. Ms. Power is a director of the Kenrose Kitchen Table Foundation, and sits on the Board of Trustees of Mary Health of the Sick, Antioch University Los Angeles, Conejo Senior Volunteer Program, as well as the Southern California Chapter of the National Multiple Sclerosis Society. She currently resides in Westlake Village, raising her two children, learning about how to become a ranch hand and volunteering throughout the community.